OXIGEN PRINCE'S GRANT NATIONAL AMATEUR 2017

On the left, the magnificent Prince's Grant Lodge can be seen. With the beautiful and spacious rooms, a brilliant restaurant and a spectacular view on the sea as well as the golf course, it is a memorable experience just to be there.

Since opening in 1994 the Prince's Grant golf course has earned a reputation for excellence, including the Compleat Golfer 5-Star Golf Experience Award, and being named Best Golf Development in South Africa by the World Property Awards.

With large greens and impressive fairways, it creates a completely unique and challenging experience for any golfer. The course is a links / parkland layout, designed and constructed by Peter Matkovich.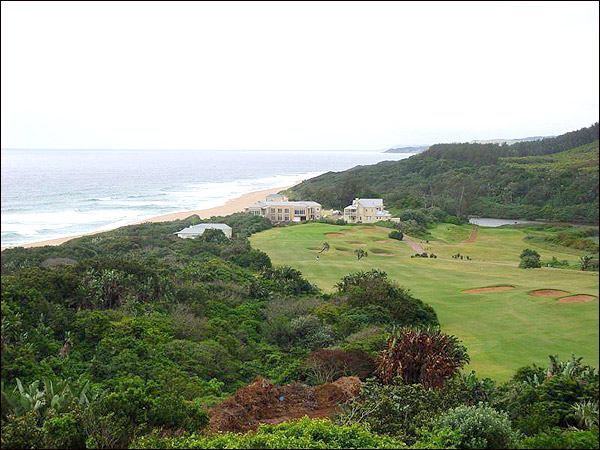 The course is ranked amongst the best in South Africa, and the stunning coastal scenery, allied with the magnificent conditioning, makes this a "Must Play" destination for golfers of all abilities.

The splendid Kwazulu Natal climate allows for year round golfing, having warm winters blessed by clear blue skies.

Since Prince's Grant Golf & Country Estate was founded in 1994, it has been the vision and mission to promote amateur golf in South Africa . In line with this philosophy, the club has extended honorary life membership of the golf club to all winners of the South African Amateur Championship.

In addition it has inaugurated a national amateur invitational tournament that is held on an annual basis, to which it invites the top 60 amateurs in South Africa . Over the past few years, many of the best amateurs in South Africa have played in the event and some have gone on to become successful professional golfers both locally and internationally.

Prince's Grant plans, organizes and runs the tournament and ensures that it maintains both the number and quality of the field through strict selection criteria as well as ensure that development players are given the opportunity to participate at this top level of competition.

The amateurs invited to the tournament receive their stay and meals at no cost to them. The full cost of the tournament is borne by the club with the assistance of sponsors.